About Your Eye Exam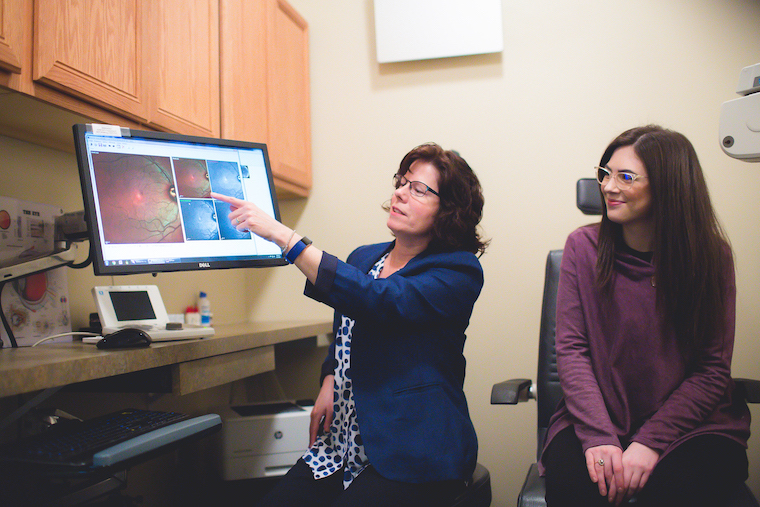 Important Information about your Comprehensive Eye Health Exam:
We've provided the information below so you will know what to expect and what to bring to your appointment.  Please contact us if you have any questions.  Thank you for letting us serve you.
The thoroughness of our eye exams sets us apart.
By nature, we are careful and detailed in our work, and we want the best for you and your eyes.

We have found that using advanced eye exam technology along with pupil dilation is best for early detection of serious eye conditions. 

If you need corrective lenses, we will make sure you understand your options.
We carry a wide selection of glasses and contact lenses. 
We can provide what you need whether you want the most current technology and fashion or you are on a tight budget.

We stand behind our eyewear.

 

There is no additional charge for our 45-day prescription accuracy guaranty and our two-year lens and frame warranty.
The timing of your appointment:
The time on your appointment reminder is your check-in time.

Please allow 90 to 120 minutes for your appointment.

As a courtesy, we will contact you to remind you shortly before your appointment.

Pupil dilation can temporarily make it difficult to see, so we welcome you to come anytime before your exam to look at glasses.
What to bring to your appointment:
Bring your current eyeglasses and/or contact lenses.

Bring sunglasses if available and/or a driver if you are uncomfortable driving while dilated.

If possible, please print and fill out the following forms and bring them with you to your appointment: 
If you scheduled a Contact Lens Evaluation:
This service is in addition to your Eye Health Examination.  It is required to try contact lenses or renew a contact lens prescription.  Please print, read and sign our Contact Lens Policy / Agreement:
About Your Insurance: 
We will do everything that we can to make dealing with your insurance easy for you.  Here is an overview of how it works.
There are two types of insurance that will help pay for your eye care services and products: 1) Vision plans and 2) Medical insurance.   You may have both.  Milton-Edgewood Eye Clinic accepts the most common Vision and Medical insurance plans:
Vision plans cover only routine vision wellness exams, along with eyeglasses and contact lenses.
Medical insurance (or health insurance) must be used for medical eye care (the diagnosis, management or treatment of eye health problems).
If you have both types of insurance plans it may be necessary for us to bill some services to one plan and some services to the other.
We will try to obtain an estimate of your insurance benefits in advance and will bill your insurance for your whenever we can.
You are responsible for fees not paid by your insurance such as deductibles, co-pays, differences between estimated and actual benefits, or non-covered services as allowed by the insurance contract.